A personalised envelope for an eye-catching mailing
When you send a letter through the post, the envelope is the first thing the person receiving your letter will see.
That's why it's important to personalise your envelopes.
Whether you want to add a personal touch to your thank you letters or reach out to your customers, here are some tips on how to personalise your envelopes and add charm to your mailings.
Colour, print, paper texture, wax seal or ink stamp are all envelope personalisation ideas.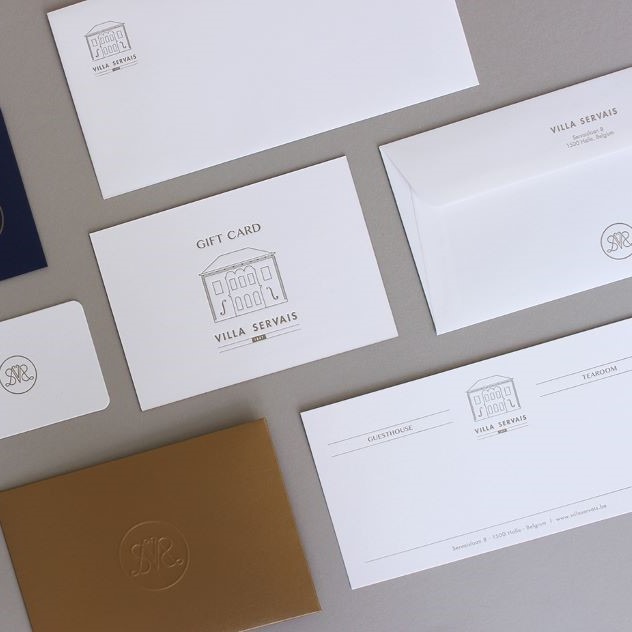 Handwriting the address
A handwritten address allows you to customise your mail for that particular recipient. It shows how much time you have spent on this envelope and for this person, and differentiates your mail from a standard business letter.
Feel free to use coloured ink for a fun and original touch. Use a pen that you enjoy writing with.
Add a logo, design or address
If you are a company, adding your logo to the envelope is a great way to reinforce your brand image. If you are an individual, you can also add a design that reflects your personality or the letter purpose. This can be a simple geometric pattern or a hand-drawn design.
. sealing wax
Sealing wax is used to seal the envelope with a seal that embosses a design into the wax. This pattern could be your logo or an elegant alphabet letter that is the initial of your first or last name, for example.
. personalised address labels
Address labels are practical and clear, but you can also handwrite your return address. Personalised address labels add a touch of professionalism to your mailings and you can use them for different types of mail, as long as you don't move!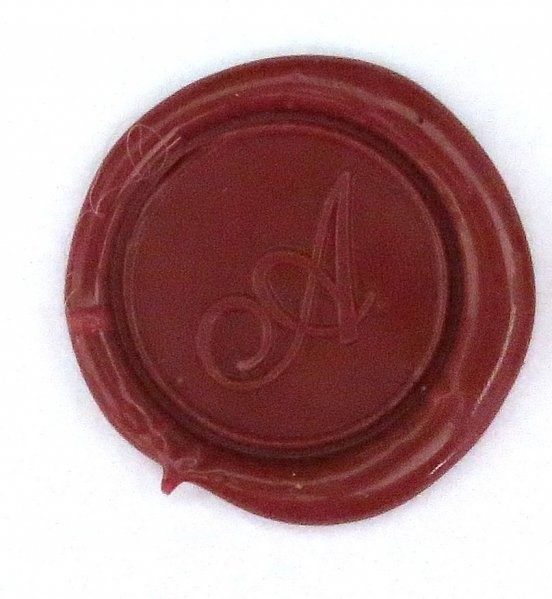 . personalized stamps or seals
You can use a mini stamp, with a very small motif, discreet but effective in its message. Custom stamps are another option for personalising your envelopes. You can create a stamp with your name, address, logo or any other message you wish to include on your envelopes.
Use a contrasting ink to make the design or writing stand out.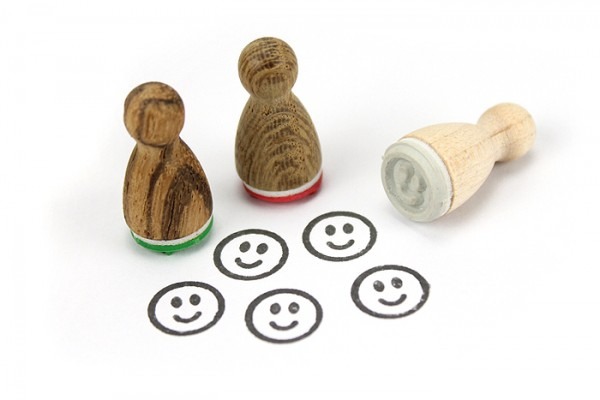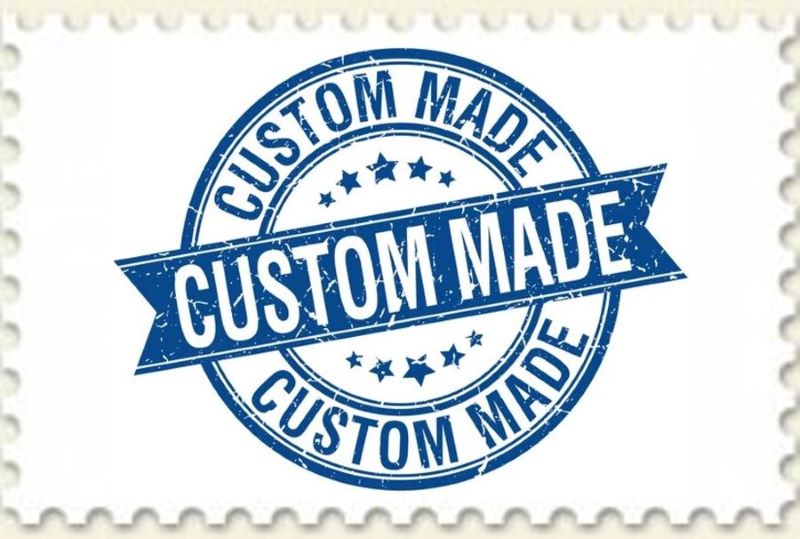 Use a custom stamp
For an extra touch, you can create a personalised stamp. It can have a special image, logo or message.
You can create it online or order it from your local post office.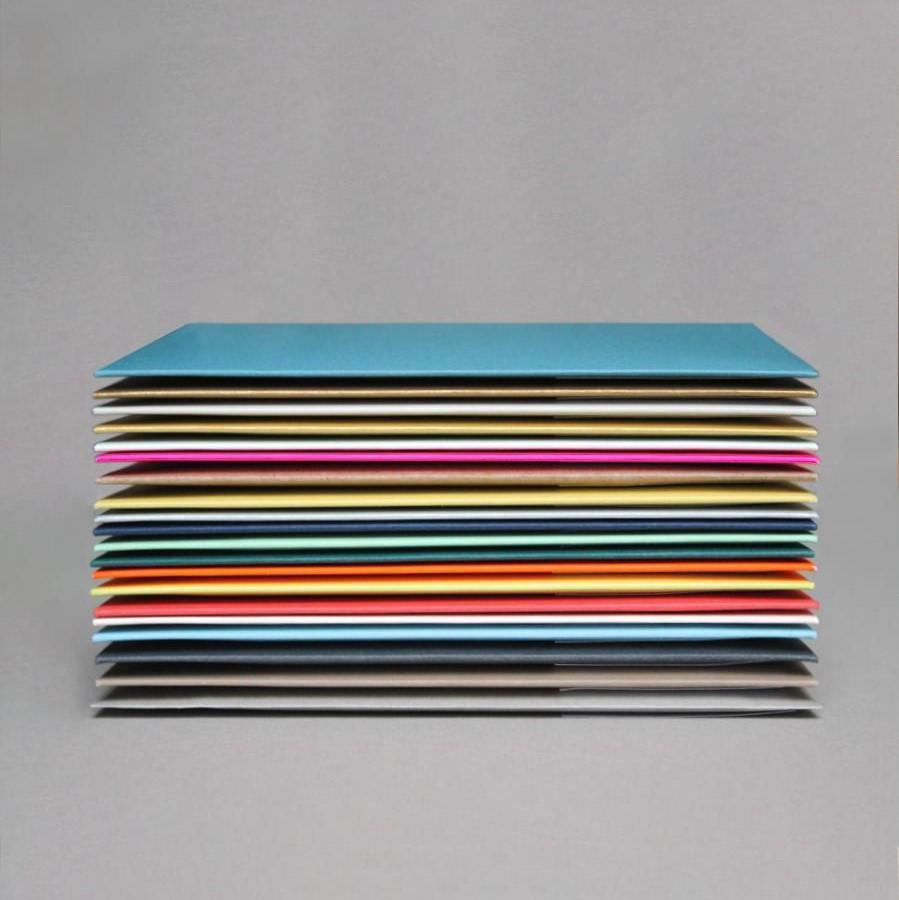 Be original with the paper used for the envelope
. a coloured envelope
You can add a touch of fun to your mail by using coloured envelopes. They add creativity and set you apart from other types of mail. Just make sure the colour you choose is appropriate for the type of mail you are sending.
le typographe offers a range of colourful envelopes. Some papers are even iridescent: peach, aqua, grass, garnet, wisteria and mint, or metallic: bronze, silver, gold, and copper, or fluorescent: fluorescent pink and fluorescent orange.
. a thick paper envelope
A 300g paper envelope will protect your mail from possible shocks during transport and will prevent your letter from arriving crumpled or damaged. This envelope will hold well and will not go unnoticed.
These envelopes are particularly recommended for sending photos or important and valuable documents.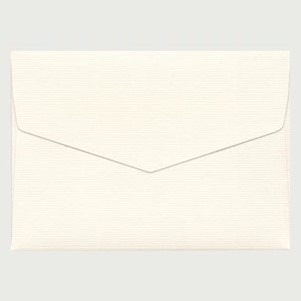 . a textured paper envelope
An envelope made of laid paper, for example, gives a special touching that the recipient will not forget.
Laid paper offers a guarantee of elegance, tradition and authenticity. At le typographe, laid paper is found on envelopes: cream, pine forest, night blue and poppy.
There are also other textures such as canvas papers which you can find in the range of mini envelopes in 120g paper at le typographe.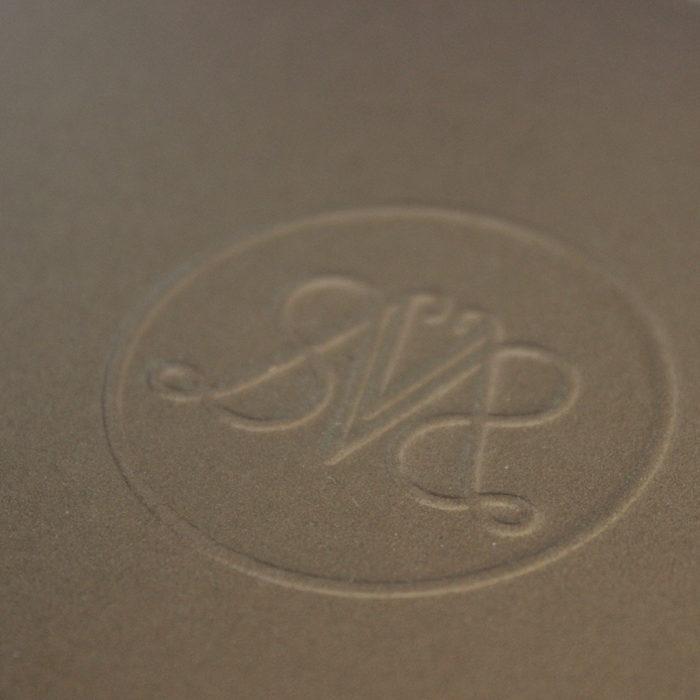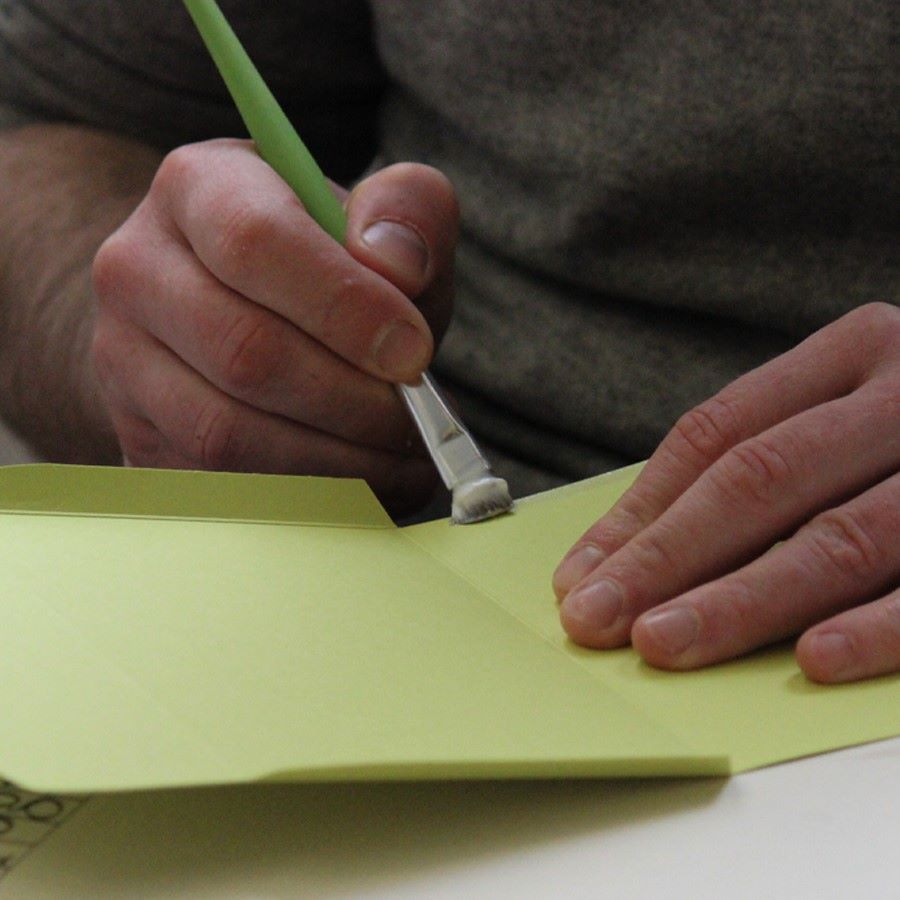 On the other hand, le typographe offers a range of unique envelopes, handmade in thick paper (300g). With such a heavy paper weight, the envelope cannot be made by machine. These thick paper envelopes are therefore glued one by one, in our Brussels workshop, entirely by hand. This makes them totally unique!
Finally, each paper in the range is carefully chosen for its colour, texture and quality. Don't hesitate to order the envelope in your favourite colour, you won't regret it.
You can find the full range of papers used by le typographe for 300g paper envelopes on the page dedicated to C6 300g envelopes.
However, these envelopes are also manufactured in C5, extended DL (11 x 22 cm), C9 (9.5 x 14.5 cm) for correspondence cards, square format or C6 with the opening on the short side, for a pocket format.
If the desired format in the desired paper is not available, please contact us for a tailor-made order.