Old-fashioned and outdated for young people, or essential for those with a passion for writing, the postcard has invaded our letterboxes, only to disappear more and more. When was the last time you wrote a postcard? When we were young, we all wrote a postcard to check on or give news to friends and family. Then, with time, the habit may have gone, replaced by text messages. A habit that has declined, and yet what pleasure we can take in choosing a card. Over time it becomes more of a souvenir than a means of communication. It's still ideal for small intentions and for surprising the reader. But where does it come from and how can you create a sensation by writing a postcard?
We suggest you take your hands off your phones for a moment and write a few postcards to surprise your loved ones!
Where do postcards come from?
The postcard first appeared in Austria in 1869 under the name of "correspondence card", thanks to its creator Emmanuel Herman. He took up the idea of Councillor Heinrich Von Stephan, a high-ranking Prussian postal official, who had come up with the idea in 1865 but had not kept it. Its appearance marked a new turning point, as at the time it was cheaper than sending a letter, which explains its success at the time.
It took a little longer to arrive in France, as relations between France and Germany were not very good at the time. It was in 1902 that we first heard of it, thanks to Léon Besnardeau, the man who would come to be known as the creator of the illustrated card. It went into decline at the end of the First World War, but its success was revived by the rarity of this type of imagery at the time. Many enthusiasts began to collect them, and then tourists began to use them, which marked a real turning point for the tourist industry. Generally A6 in size, they were perfect for short letters and were usually sent without an envelope.
The postcard gave its name to a novel by Anne Berest, an intimate family novel that caused a sensation when it was published in 2021.
A healthy occupation
Even on holiday, a routine can set in, and there's no better way to combat it than to go shopping for cards or make your own and sit down to write a few. You could write one together to your grandmother or a mutual friend.
A fond memory
Why not write yourself a postcard? It'll give you something to remember when you get back! It's a good way of remembering your holidays, and when you get back you'll find a nice picture or a humorous phrase to remind you of the good times you've had, which you can put on your fridge!
Surprise and make people smile
You can also send a postcard for fun. There's no need to include a photo of the place, a pretty card like the one le typographe suggests will be a real sensation, a card that will allow a more personal message to be passed on, a little intention that will inevitably surprise the person who receives it in their letterbox by making them happy.
How do you write a good postcard?
Find your postcard
Postcards can now be found just about everywhere: post offices, bookshops, stationery shops and certain concept stores, but also in busy places such as airports and railway stations.
All you have to do is choose the most appropriate one to send to the recipient. Opt for a clear message, depending on the purpose of your mailing, or a photo or image that speaks of the place where you are. Avoid any card that might shock your recipient.
Writing in your best handwriting
We've all written postcards before, but over time the habit may have worn off. Here are a few tips.
First of all, you need to be patient. The most important thing is not to cross out any lines and to send a pretty card, so patience and concentration are the key words in this activity. Don't hesitate to make a draft so that it's as perfect as possible. It would be a shame if the recipient didn't understand everything, and especially if the postman couldn't decipher the address!
Choosing the stamp and writing the address
The stamp should be stuck in the right place, in the top right-hand corner, above the recipient's address. Don't be afraid to choose a pretty, colourful stamp. Post offices always have beautiful, original stamps.
The recipient's address must, of course, be clear, complete and legible.
If you wish, you can add your address (sender's address) in the top left-hand corner. If you're not sure of the recipient's address, it's a good idea to add your address in case the post has to be returned to you.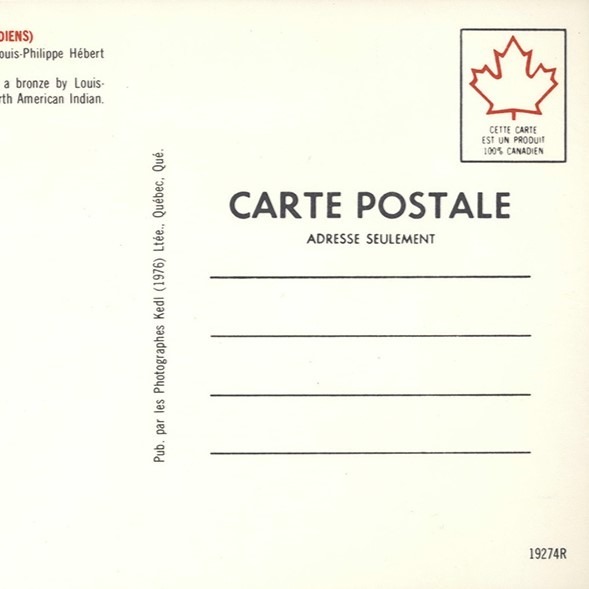 The message and its content
Of course, you're free to say whatever you want, whatever you think is important. Here are a few ideas.
You can talk about your holiday programme: it's nice to go sunbathing / it's nice to put on your skis / the town you're visiting is wonderful / how your children liven up your days or how you miss them. You can also share anecdotes and unforeseen events that have made your holiday unforgettable. Ask for news, but also give it and express your feelings. Talk about the weather or your next destinations.
Of course, don't forget to say hello, and sign off with a funny or personal note and your first name (or nickname). You can add your surname if necessary. If you have a personalised stamp, this is your chance to use it.
Postcards are a great way of keeping in touch.
For some people, it's one of the only ways of keeping in touch, with your grandparents who may live a long way away, for example.
It remains a traditional and more personal way of sending your thoughts or a funny note to someone close to you. It will touch the recipient more than a simple photo sent from the phone. It remains a friendly gesture that we all love. What a joy it is to find a beautiful postcard in your letterbox!
Sources: réalisa print "history of a product: the postcard".