High-end stationery: creations for exceptional gifts!
Stationery to help us remember unique events
There are many precious moments and special occasions in our lives, including weddings, births, anniversaries, graduations, retirements, moving house and many more. Thanks to stationery, we can preserve these life-changing moments with elegance and style.
Stationery offers a range of unique and refined gifts that captivate with their aesthetic appeal, exceptional quality and ability to create lasting memories.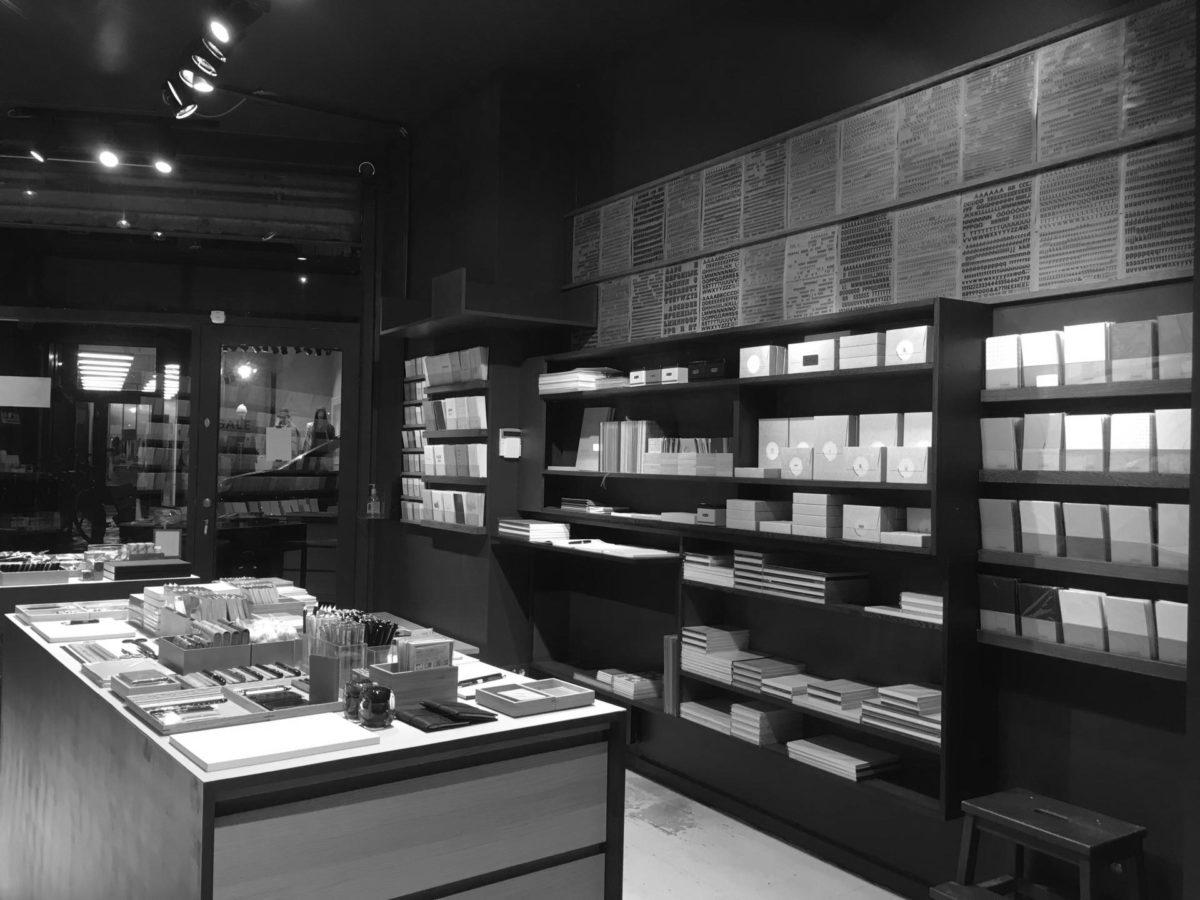 Stationery to anchor memories
To begin with, it is possible to anchor a memory through invitations and announcements. The personalised letterpress printing offered by le typographe makes an elegant proposal for invitations that are out of the ordinary, in the image of the event to come. Very popular, it creates memories that can be kept.
A leather guest book or a magnificent notebook covered in finely hand-bound Italian or Japanese paper, a quality fountain pen or a correspondence set are precious gifts that can be given on special occasions such as weddings.
You can also give a unique notebook, a beautiful leather diary or an exclusive stationery set, which have the advantage of being gifts that combine usefulness and elegance. Giving a loved one the chance to write down their thoughts, feelings and aspirations on quality paper with an inspiring design is a thoughtful gesture that will be appreciated.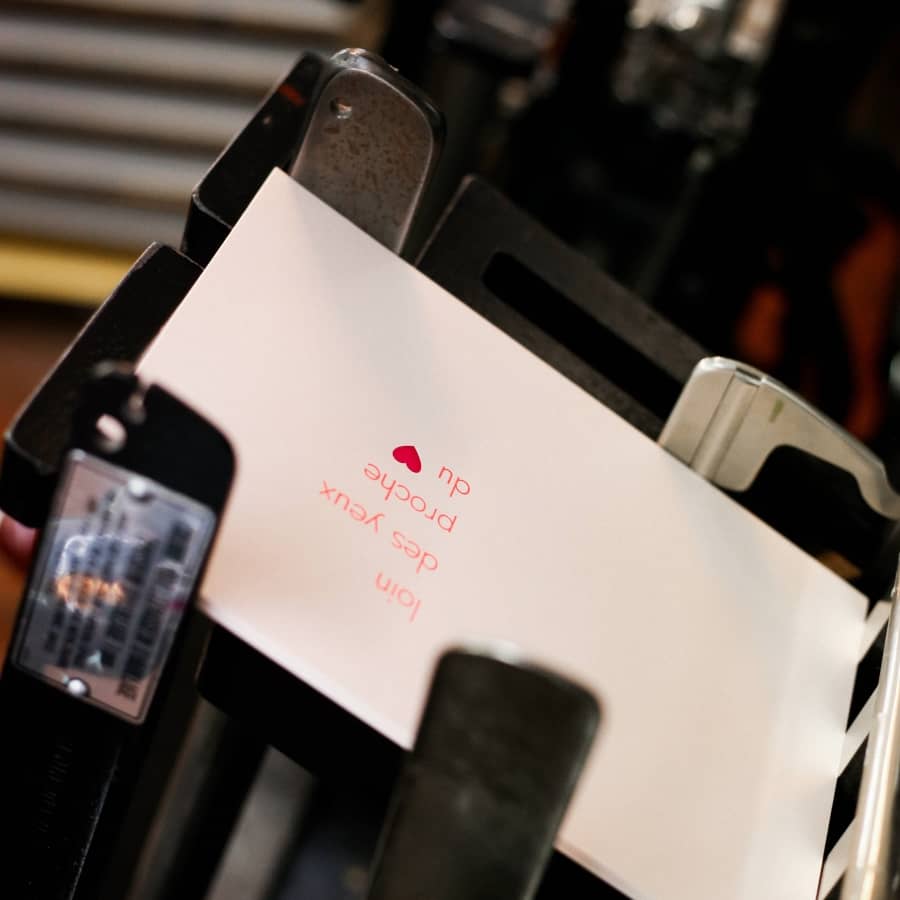 Beautiful stationery can also be used to express gratitude and show affection for loved ones. A greetings card with a distinctive, personal design, a luxury personalised correspondence card combined with a matching hand-glued envelope show the attention paid to detail and the value placed on the person receiving them.
A greetings card can be an affectionate gesture of friendship. For academic success, a congratulations card can send a message of pride, gratitude and achievement.
Stationery items that make a difference
Top-of-the-range stationery also plays a key role in the professional world. Business cards, made from quality materials and using traditional printing techniques, can make a big splash at business meetings. Personalised notebooks or correspondence sets can also be given as corporate gifts to show appreciation for business partners or employees, and show a certain elegance in the details.
When you choose high-end stationery, you're offering more than just a material object. You are offering a unique experience, a way of expressing your deepest feelings. These gifts become treasures to be kept and cherished over time, reminding their owners of unforgettable moments and precious relationships. With either a pre-existing item or made-to-measure personalisation, stationery offers an infinite range of options to make each gift unique and meaningful. The exclusive designs, luxurious materials and impeccable finishes testify to the care and love invested in each creation. These precious gifts become lasting memories and testaments to the importance attached to those precious moments in a person's life.
Top-of-the-range stationery: exclusive designs, the art of creation
Why choose high-end stationery as a gift?
High-end stationery is much more than just a means of writing and communicating. It embodies elegance, refinement and sophistication. One of the key elements that distinguish high-end stationery is the presence of exclusive designs, created by inspired designers. These unique creations add value to the products. If you choose top-of-the-range stationery, it's because you want to showcase the art of creation and highlight the designers who bring these remarkable designs to life.
The role of designers in high-end stationery
Designers play an essential role in the design of high-end stationery. Their expertise and creativity enable them to create unique and aesthetically pleasing products. Designers take into account every aspect, from the selection of materials to the creation of patterns, and the choice of colours and finishes. They ensure that each piece is a true masterpiece, worthy of the connoisseur of top-of-the-range stationery.
Sources of inspiration
Designers find inspiration in a variety of sources, from classical art and nature to contemporary trends and history. Delicate floral motifs, elegant geometric patterns and original illustrations are all frequently used sources of inspiration. Creative techniques such as watercolour, engraving, screen printing and calligraphy are also used to bring exclusive designs to life.
The importance of detail and quality
In high-end stationery, every detail counts. Designers pay meticulous attention to finishes, textures and details that make all the difference. Choosing luxurious papers, quality inks and impeccable bindings all contribute to the high-end look of the products. The designers strive to create a unique tactile and visual experience, ensuring that every element is executed with precision and craftsmanship.
Exclusive designs play an essential role in the world of high-end stationery. They allow us to create unique and exceptional products that combine functionality and aesthetics. Renowned designers contribute their talent, creativity and passion to create motifs and designs that dazzle and delight. In this way, stationery becomes much more than a simple means of writing, but a true expression of art and luxury.