What are the 3 reasons to slip a card into a bouquet of flowers?
Whether it is for a dinner, a birthday, a wedding, a party, a farewell party or just to please yourself, a bouquet of flowers is a must-have gift. The size, the colour, the variety of flowers used, everything is possible!
You can sometimes find them on a display at the florist's; the mini cards accompanying your bouquet of flowers will best explain your intention. So why offer a bunch of flowers with a mini card?
1. Its practical format
The mini card is a small card – 6.4 x 9.3 cm at le typographe – very easy to slip into a bouquet. It can be stapled to tissue paper or kraft paper, or gently placed in the bouquet so that the recipient will notice it more easily. Be careful not to drop it or damage the flowers!
The mini card allows you to write the essential message you want to convey. No more long paragraphs repeating the same things too many times, or empty spaces due to lack of inspiration! You need to get to the point.
If the person you are offering the bouquet to is not present, then here is a solution! A simple mini card to accompany the bouquet and your gift will not go unnoticed, drowned in the mass of bouquets!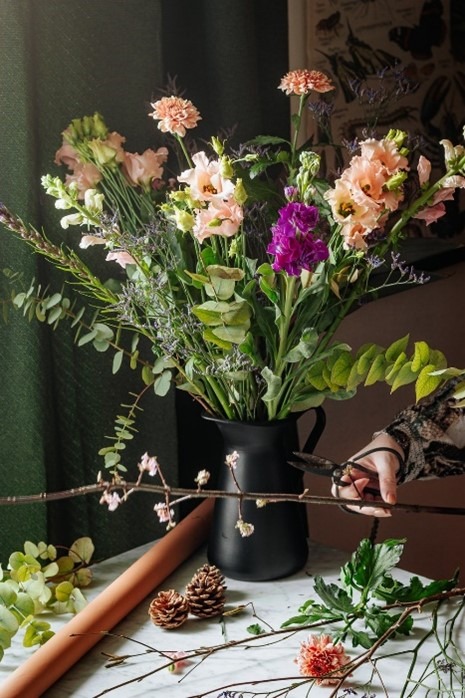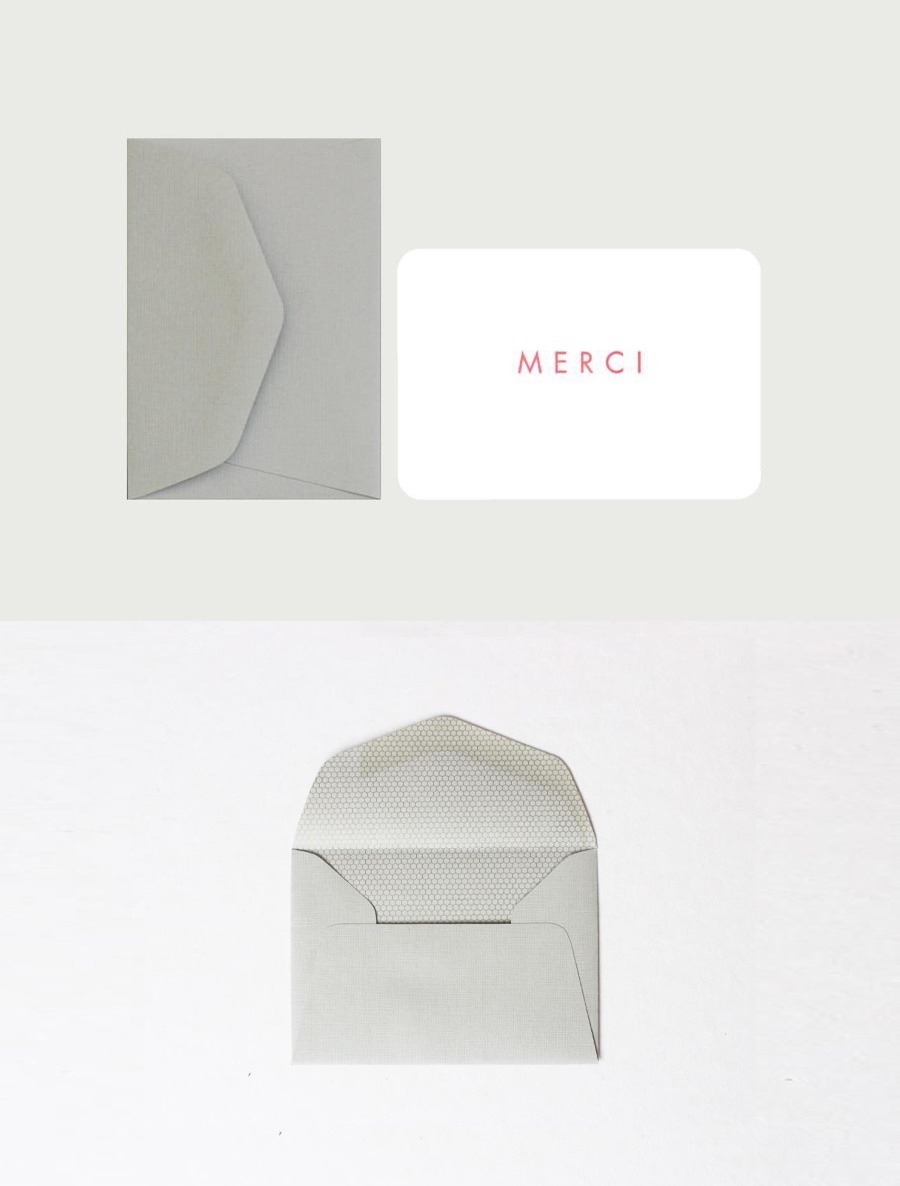 2. Its originality
Choosing a beautiful card is good, but an original card is even better! To find the perfect card to accompany your bouquet of flowers, you should choose a sober card, especially if your bouquet is quite colourful. In fact, a monochrome card in the same tones as your composition will be perfect to enhance the colours of the flowers, while remaining discreet.
If you want to be even more original, you can select a mini card with a drawing or a message. Pictograms look sometimes better than words. A well-chosen motif will make the recipient of your bouquet smile: a heart, an animal, a smiley face or a small message, the possibilities are numerous.
What is the other charming feature of the mini card? Its mini envelope! Although the mini card can be used directly, there is nothing cuter than putting it in its own mini envelope. The surprise and originality of the format will already be huge – unlike the mini format of the mini card! – but your recipient will be no less surprised by the contents of the mini envelope.
3. Avoid mistakes and get straight to the point
Who has never hesitated between one flower or another, or asked the florist for advice on which one to choose for the occasion? The language of flowers remains unclear to most of us.
If you are not familiar with the symbols associated with the colours of flowers, the card is the perfect accessory to avoid a wrong message and to make your intentions clear. Indeed, the colours of flowers are associated with different messages:
red symbolises passion, ambition, and ardent love,
yellow is associated with luxury, glory, and success but also with infidelity and betrayal,
white represents purity, innocence, refinement, and elegance.
For example, the rose does not express the same thing depending on its colour: red for seduction, pink for tenderness and seduction, or white for respect. The type of flowers chosen is also crucial in the message you want to convey. For example, camellia symbolises admiration or perfection, while wisteria evokes friendship and trust. The peony, on the other hand, stands for protection and loyalty.
In the same way, the card that accompanies the bouquet of flowers allows you to show your intentions. No room for subtle messages or metaphors! The act of giving flowers is already very symbolic but giving one with a card shows that your intention is sincere.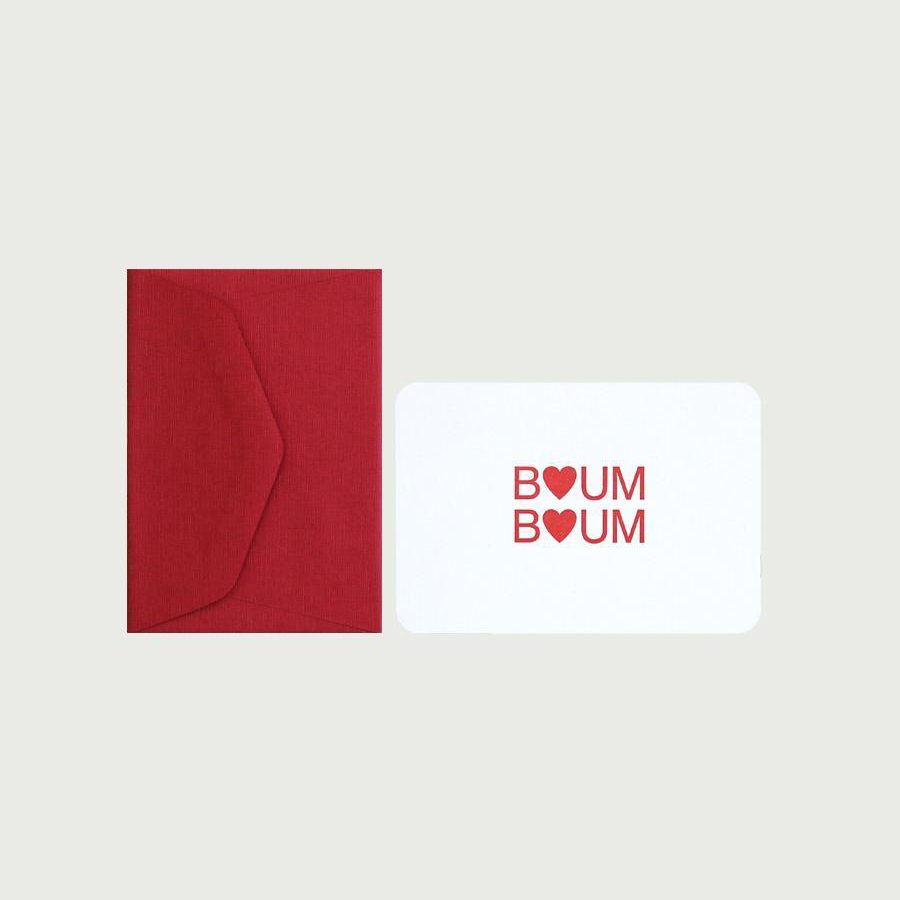 le typographe's selection
As you may have guessed, the mini card is one of our must-have items! Using it to embellish a bouquet of flowers is one suggestion, but there are a multitude of possibilities.
Our mini cards are available in 6.4 x 9.3 cm format and come with a mini envelope in 7 x 10 cm format. The selected card paper weight is 300g to ensure that the card is both thick enough to write on and light enough to slip into a gift or bouquet!
To complement the card, the accompanying envelope is made of 120g linen paper with a gold honeycomb pattern printed on the inside (the tarot). What a joy to open such a beautiful mini envelope!
Sources : https://nantes.hibiscusfleurs.fr/content/7-le-langage-des-fleurs#:~:text=La%20couleur%20rose%20%C3%A9voque%20la,le%20symbole%20de%20la%20col%C3%A8re.
https://www.interflora.fr/langage-des-fleurs-le-guide