The story
The typographer is a little beetle which lives under the bark of spruce trees, creating a dedal of turning galleries that look like lines of scripture.
It begins with the Beaux-Arts University
Cédric Chauvelot, former fine arts student in France, passionate about typography, made this little insect the emblem of his company and brand.
Workshop and boutique together
In 2007, he opened a workshop-boutique in Brussels with a first typographic press and printed projects with lead and wood alphabets, in a constant concern for quality and typographic purism. He decided to create his own stationery collection and to present it at an international show. The professionals who discovered this brand were seduced and the activity grew. The team is setting up in the heart of the Châtelain district in premises grouping a boutique, a typographic workshop containing 800 cases of mobile lead characters and 6 Heidelberg presses as well as a workshop for designing and shaping , for stock and offices.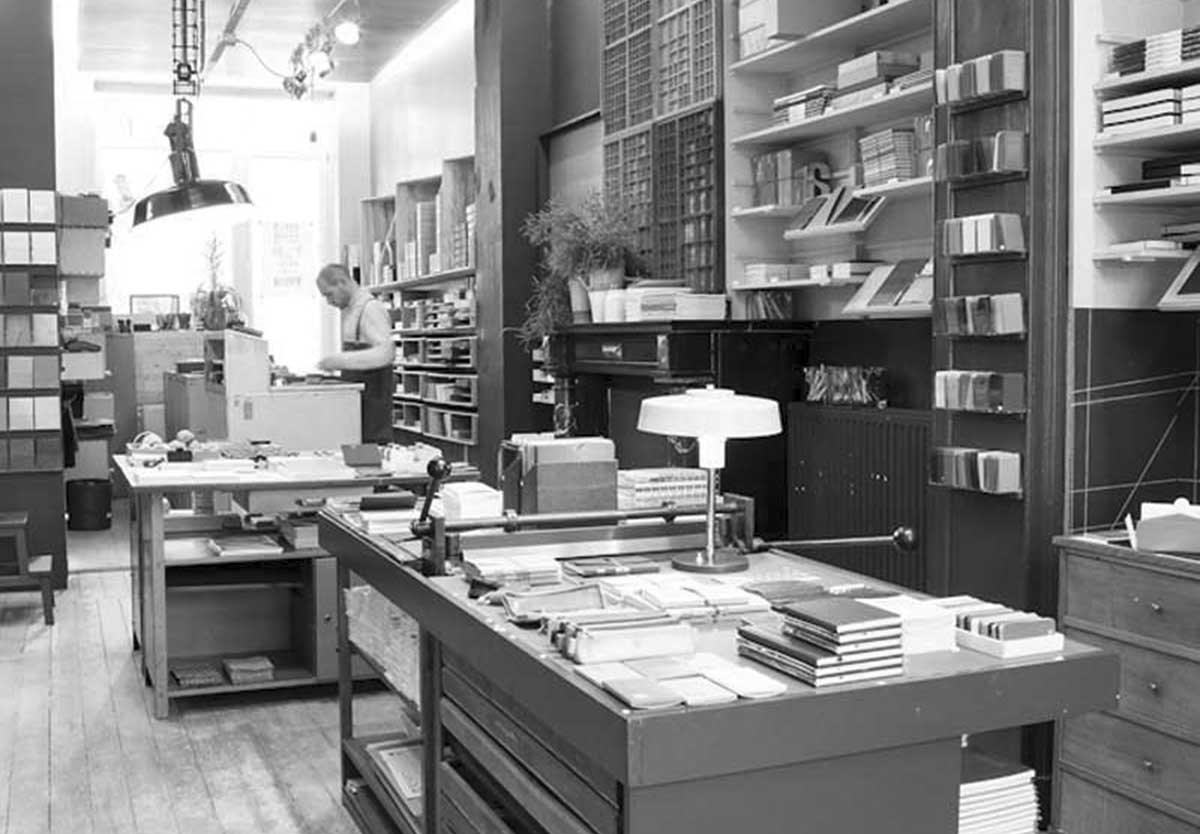 le typographe is a unique shop
The boutique is an intimistic place, in warm tones, cladded in dark wood. The color ranges of the papers and items stand out particularly. le typographe's stationery products, as well as other rare brands selected worldwide are offered to the most demanding customers. You can find all kinds of beautiful and modern office accessories and sober and design stationery. Writing and paper lovers are satisfied, they can choose smooth, granular, textured, thick, fine, cotton and even stone papers!
In 2015, in order to get closer with its parisian customers, le typographe opens a corner on the stationery floor of the famous Le Bon Marché grand magasin.
Printing services
le typographe also offers personalized printing services. Customers can thus customize business cards, correspondence cards, announcements, invitations or other documents on the most beautiful papers and exclusively with the traditional lead printing technique.
le typographe all around the world
Today, le typographe collections can be found in more than 600 shops, stationery and concept stores around the world.
le typographe counts eight people. All products are designed and manufactured by hand in an artisanal way in the Brussels workshop.
Today's stationery collections
In addition to the custom printing works, stationery collections are successful. There is a whole range of cards with a special design but also various ranges of notebooks, notepads, letter papers, envelopes, memo notepads, monthly and weekly calendars. The line of this manufacture is identified as much by the pleasure of the letter as by the care of the meticulous selection of the papers and colors used.
Success is going, paper and writing have a present and a future.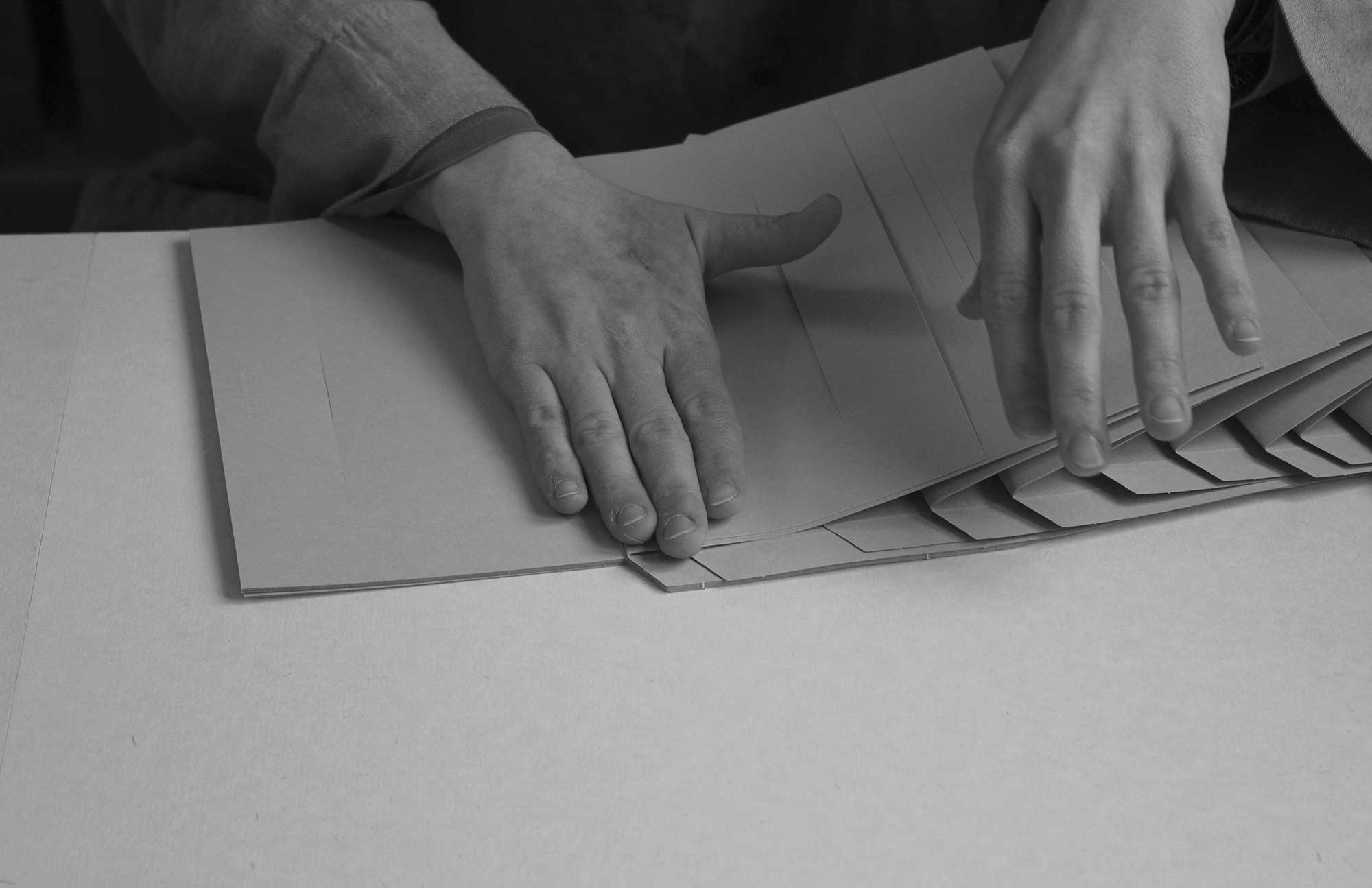 Technical requirements and constraints
Our products result from the requirements of our expertise and savoir-faire.
Impressions are made on our Heidelberg printing presses.
Our typographic studio includes nearly eight hundred drawers of lead letters.
Shaping is entirely hand-crafted in our workshop.
They like to work with us
Recently discovered stationery shop, a real haven of peace filled with wonders to be hunted while taking your time.

Thank you Nathalie for the good advice you gave me for the creation of my business card. It was a pleasure to work with you. See you soon in the shop!

Thanks a lot ; you are doing a superb job. I look forward to being able to use these beautiful cards soon.

We discovered these beautiful products in 2010. So timeless and strong, perfectly handmade. The paper, colors, typeface, everything is so tasteful and delicious, like an eclair.

Every year we order the agenda as a present for ourselves. Now we have the 2023 agenda already in my studio since September. Funny how every next year is starting earlier 🙂

Inspiring to use and always makes me smile when I open the pages.

Merci!  And truly, your notebooks are the BEST!  My research assistant discovered them at the Bon Marché, and now I don't enjoy using any others.

Merci!

My package arrived and these boxes are FANTASTIC!!!!!! WOW!! Thank you so much. Have a wonderful weekend. Scott

The cards were delivered today and I LOVE them. Super quality and design, fast delivery – I will be ordering more and recommend you to my friends. So glad that I found your website. Thank you.

Thank you again for the excellent work on the T birth card. We have received a lot of very enthusiastic and positive feedback. So, we were able to recommend the typographer to many of our friends 🙂

Thank you so much, order well arrived today. The very beautiful box for him wrapped as a gift, thank you for that. And for myself, glad with my first Typo agenda! Hope to visit the shop soon, With best regards to the Typographe  team.