Our core business: handmade printing
le typographe is your printer for various events or your company's communication.
Entrusting us with your project guarantees you local printing in Brussels, in letterpress and of high quality. Each print is carefully checked to ensure your satisfaction.
To personalise a block or notebook from our collection, visit our product pages and contact us for a quote.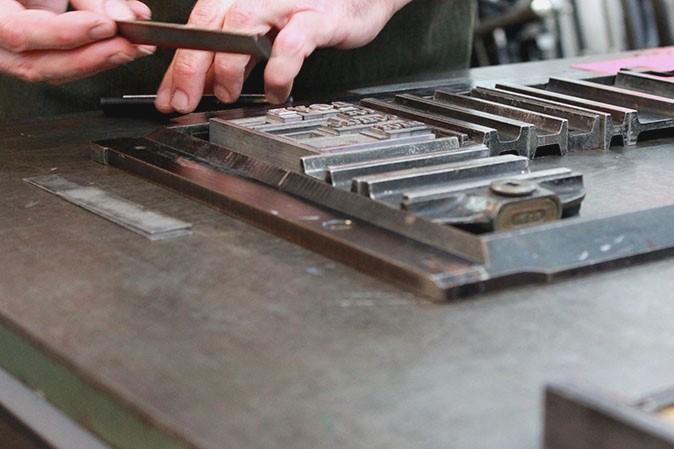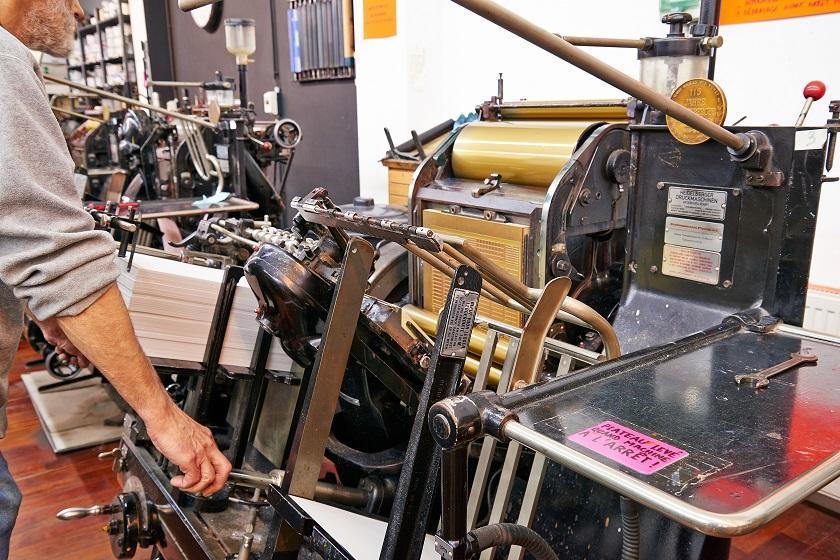 Do you have a question?
Do not hesitate to contact our team: info@typographe.be
Or send an email to imprimerie@typographe.be for a quote or any specific printing request.
We will be happy to answer you.
You can also visit our FAQ page: FAQ
Why print your project the old-fashioned way?
Letterpress printing is a traditional technique: the machine inks the lead letters set in a frame, then the paper comes to type the letters. Sheet after sheet, the prints are stacked and left to dry. The numerous mechanical adjustments ensure a precise result: a print that is neither too light nor too strong.
That is why we put our expertise at your disposal for the printing of your personal and professional documents such as business cards, invitations, menus, correspondence, etc.
Our workshop also offers the following services: traditional letterpress printing • letterpress • embossing – die-cutting • gilding • finishing • coloured edges • hot foil stamping
(Offset printing is never used and we do not print photos)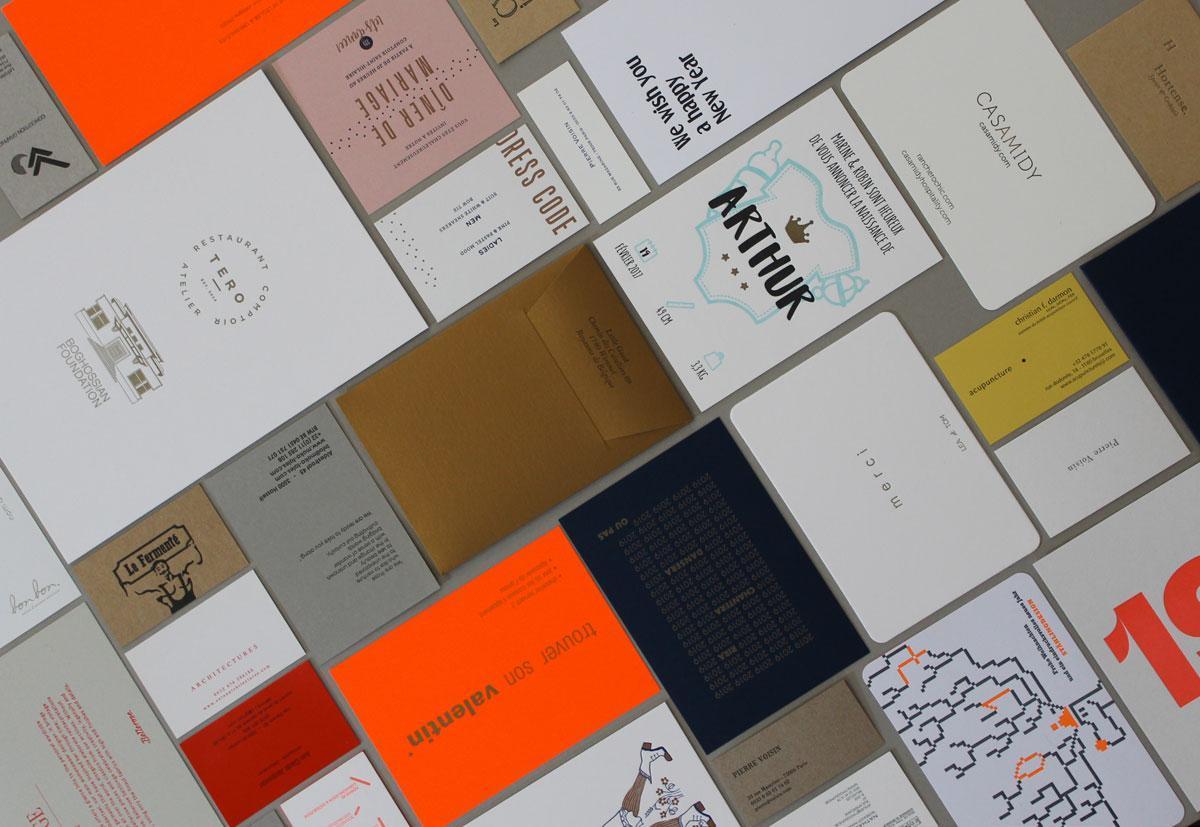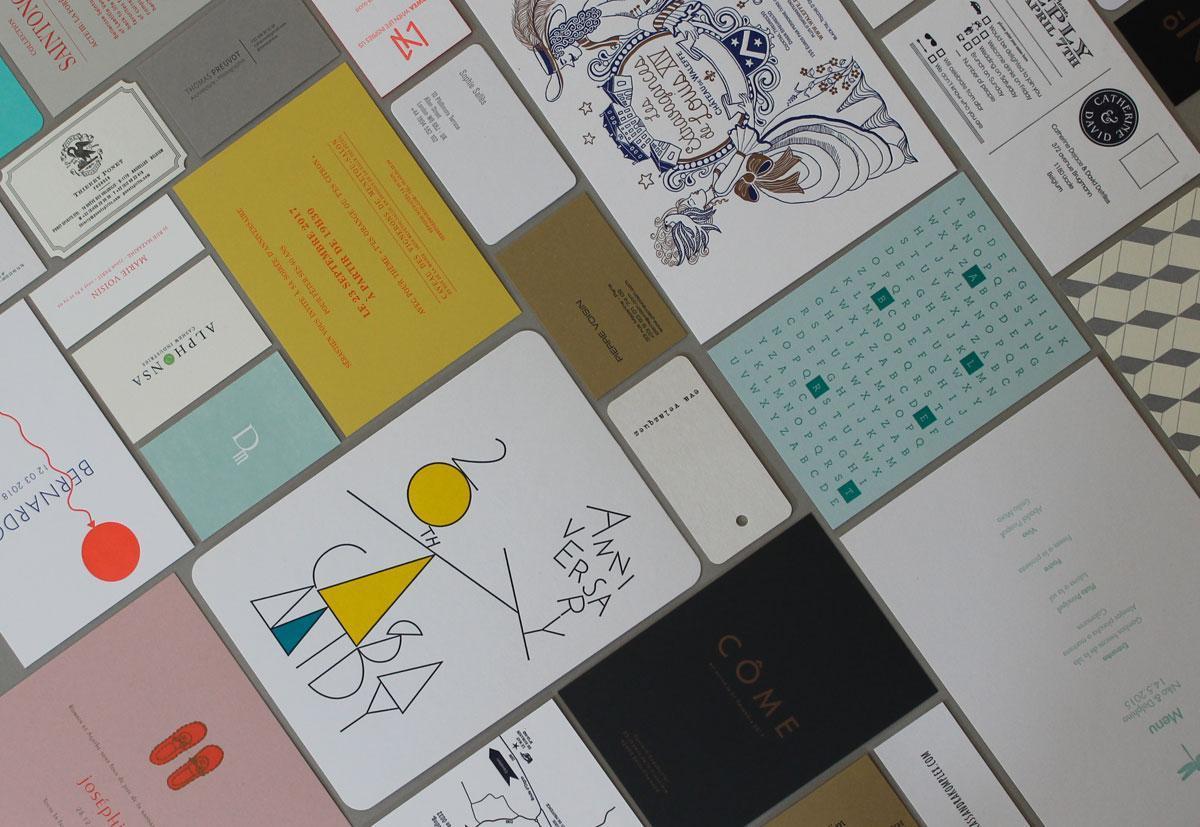 Where to contact us for your project?
You are welcome to visit our shops for the elaboration of your projects:
– rue américaine 67 . 1050 Brussels . Belgium
– 1 place de la monnaie . 44000 Nantes . France
You can also go to the Bon Marché's personalisation workshop in Paris
or write to us: imprimerie@typographie.be
FAQ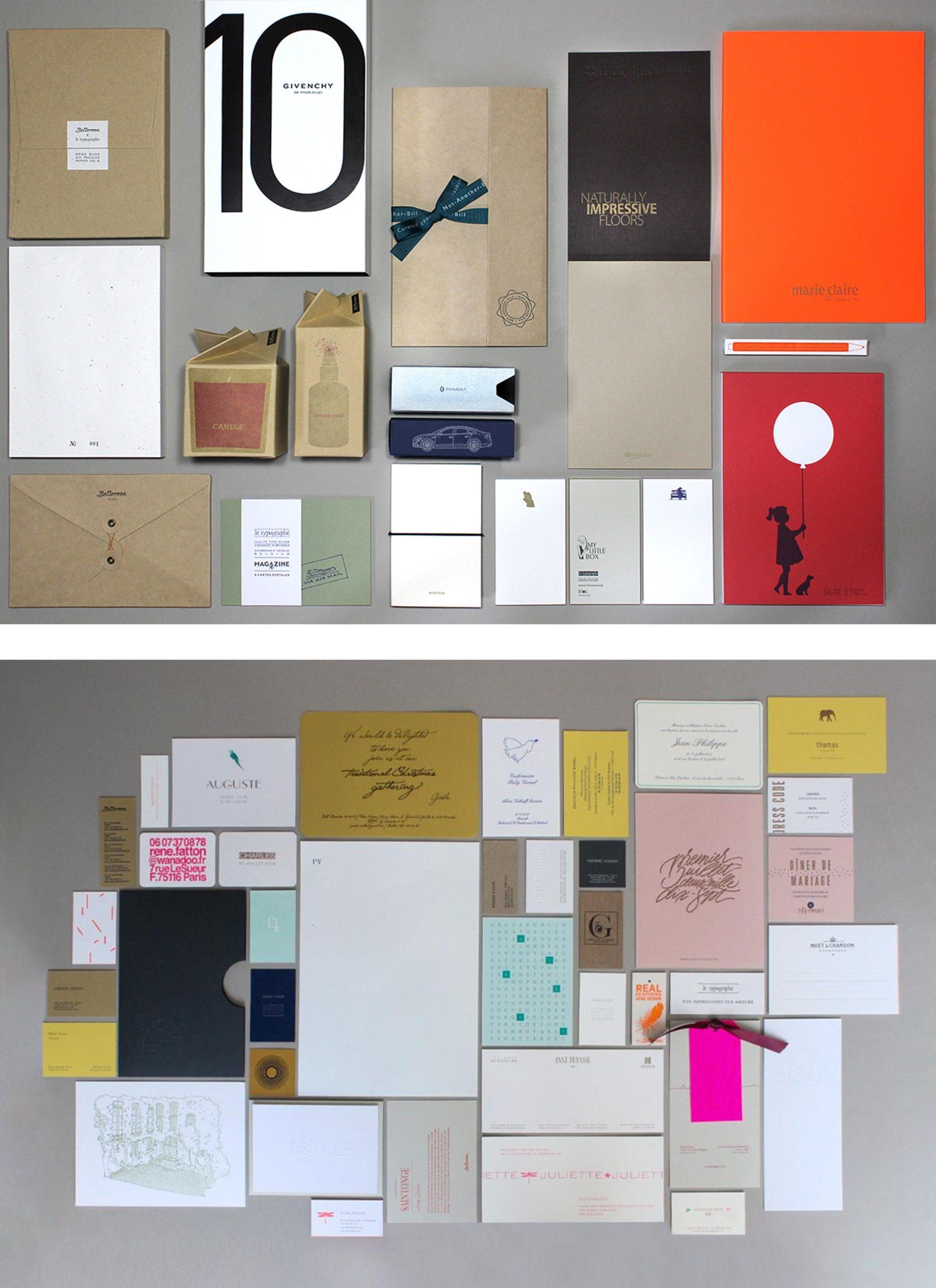 They have trusted us :
Our expertise is also sought after by companies, museums, cultural and commercial institutions. If you wish to personalise your range of stationery, do not hesitate to contact us.
Design and fashion
Habitat Design • Bellerose • Diptyque • Jacadi • Loudordesign • Markor International • Natan • Not Another Bill • O.Fée • Studio • Tartine et Chocolat • Witra • Rolex
Museums and theatres
La Comédie Française • Musée Rodin • La Maison de Colette • Gouffre de Padirac • Horta Museum • Museo Nacional Del Prado • Rops Museum • Théâtre de la Monnaie • Atomium
Banks
Banque Degroof Petercam • Belfius Bank
Catering and other sectors
Villa Servais • Alunites • Couvert Couvert • IVC Group • Média Figaro • Moët Hennessy • Renault Retail Group • Restaurant Bon-Bon • Terres d'ici, Ecofarm du Long Fond
According to your desires and needs
Personalisation for "la Maison de Colette"
Personalisation for "Villa Servais"
Customisation for "la Comédie Française"