Why continue writing letters?
Letters… Boring or eternal, tedious or liberating, personal or public, how do you properly define letters? Writing a letter may seem simple to do, but often the blank page syndrome prevails. The writing, the calligraphy, or the waiting for the answer to one's letter are however valid reasons to decide to start!
Philatelists, this is also an opportunity to expand your stamp collection, although the French Post has recently announced the end of the red stamp, which will be replaced in 2023 by a "red e-letter" – a letter written on La Poste's website and printed close to its destination to be delivered as soon as possible.
We live in an age where everything is instantaneous, a simple message or phone call and you can check on your loved ones. What has happened to the handwritten letter?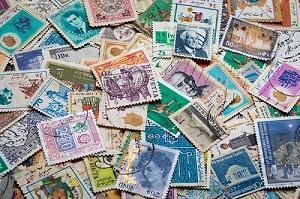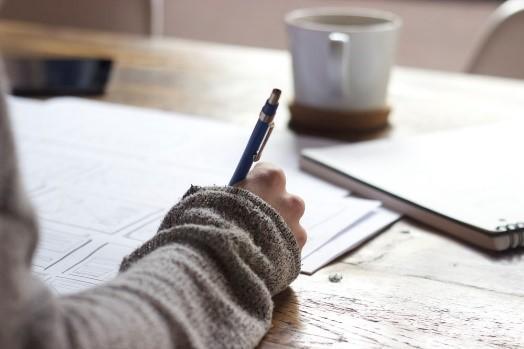 Confide in someone
The letter is often an opportunity for the writer to confide his or her deepest feelings, such as pain, fear or sorrow, and to "get it off his or her heart". On the contrary, one can also decide to express one's joy and successes. Putting them down on a piece of paper allows you to put your feelings into words. You can write a letter to yourself or to someone close to you, to whom you want to confide.
Writing a letter is different from confiding in someone directly. You are no longer writing to your diary but to a real person. The words can then come more easily than if the person was in front of us. We just must confide in a piece of paper and send it: we are less afraid of the other person's gaze, but we still want to tell them how we feel.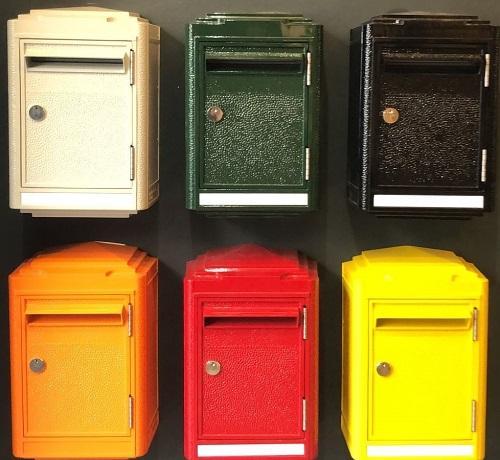 Checking in with loved ones
Instead of writing an e-mail, which can seem a bit impersonal and too professional, choose the letter! There is nothing better than receiving an envelope with handwriting in your mailbox. Writing a letter to someone shows that you have taken the time to do this, that you have taken the time to give them time (that is the way to put it!), energy and concentration. This reinforces our attachment to the person: we have decided to confide in them, to check on them: we are thinking of them! It is a strong act.
Bonus: the person will surely keep your letter as a souvenir. It is also an opportunity for you to receive a letter in return because it will surely encourage the recipient of your letter to do the same to answer you.
Write a letter to your future self
This is an excellent idea to give yourself courage in several years or to take stock of what you were thinking or feeling when you wrote this letter before. Tested and approved, the letter to your future self makes you smile when you rediscover it. You remember what you were thinking at that time. The letter is a moment of introspection on oneself, one's thoughts at a given moment.
Declare your love
What could be more romantic than declaring your love to your loved one in a letter? It may sound cliché or even old-fashioned, but it is no less romantic. More than a souvenir, it is a symbol (a good idea for Valentine's Day!). Writing a love letter allows you to confide your feelings or to renew them. The aim is mainly to demonstrate your love and fidelity and to reassure.
Some tips on how to write a love letter :
Take the time to put your ideas down. There is no point in rushing, you must find the right words, those that will best express your feelings.
Avoid copying and pasting: a quick search on the internet and the magic of the love letter evaporates…
Make a plan or a draft! A well-constructed letter is a pleasant read and more easily remembered.
Mention memories you have shared that perfectly illustrate your feelings.
Compliment the person (that is the whole point of a love letter…).
Take the plunge and send your letter!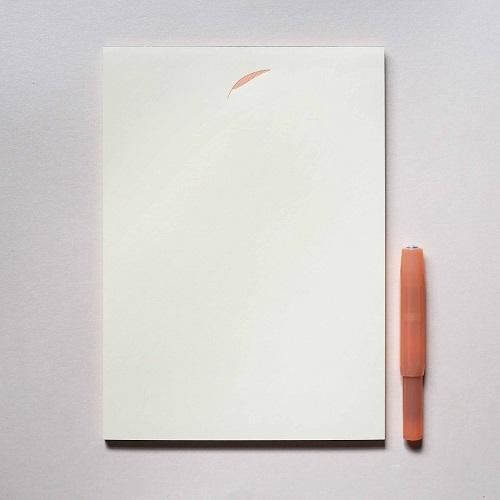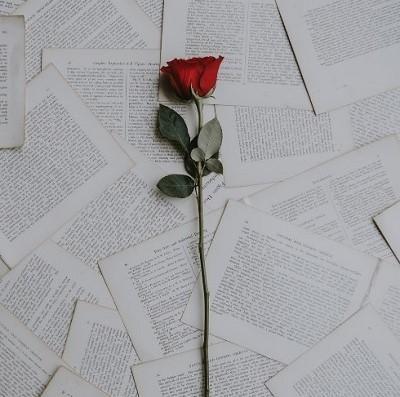 For the love of paper
Rather than typing a letter on the computer with a conventional font or sending a simple message on the phone, writing a letter by hand is still a pleasure for most of us. The paper, the pen, and the ink… everything is carefully chosen.
Writing a handwritten letter is also about taking time. We think of beautiful sentences, we cross out, we start again. It is not a big deal! Our sentences are more complete, the words are thought out and we improve our writing skills! Writing a letter also allows you to work on your creativity because you try to avoid repetition, look for synonyms, beautiful turns of phrase and new ideas.
How to write a nice letter?
It is all about the material you use! For this, choose a paper that you are comfortable writing on, using a notepad for example! Next, you need to choose your pen: are you more old-fashioned with a fountain pen or do you prefer a ballpoint or felt-tip pen? The choice is yours! Be careful to avoid flyswatters, as your recipient must be able to read you.
Then, write with your pen! Give free rein to your thoughts and fill in that blank page!
Our range of patterned A5 letterheads notepads is perfect for your correspondence. Thanks to their simple and original designs, the letter paper becomes immediately unique. If you want to be original while respecting the traditional codes of handwritten letters, choose a coloured sheet with a motif on the header.
Looking for sobriety? Our collection of letterheads and envelopes with palm motifs can help you give your letter a traditional and refined look. Writing a beautiful letter is even better when the material used is also beautiful. This gives your recipient one more reason to keep your letter!
The postcard as an alternative to the letter
If you prefer a smaller writing space than the A5 format, opt for a postcard accompanied by a matching envelope that will not go unnoticed in your recipient's mailbox.
There's a postcard for every occasion: take a look at the different categories, love, birthday, condolences, messages, Christmas and New Year, thank you or pictograms, and you're sure to find the right card for your message.